Have A Look At
Our Portfolio
We have a range of professional experiences in different fields. From designing sleek, modern websites, to tourism-oriented ones, we are flexible to the needs and wishes of our client. Our expertise includes virtual walks and panoramas, accessible on all platforms and devices. Find more below.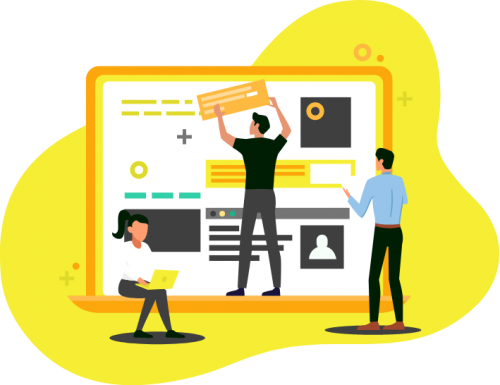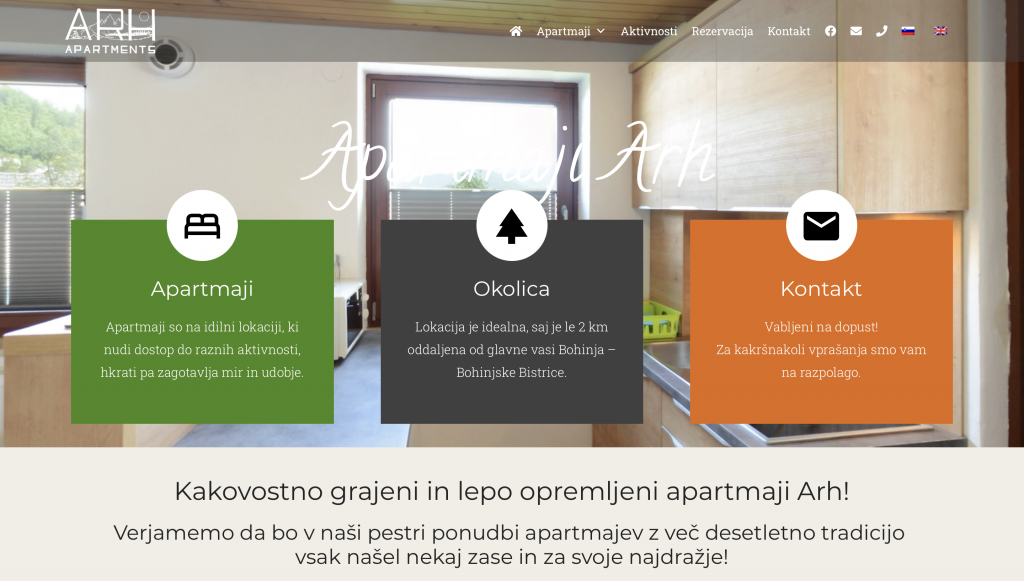 We built a new website with a virtual walk for charming Apartments Arh. Numen created the look and layout, and provided hosting. Each apartment is equipped with a virtual tour. You are invited to view and book an apartment in the beautiful Bohinj.
Online store             Mate Čaj
Mate is drunk during special tea ceremonies, and is sold exclusively through the mate-čaj.si website in Slovenia, designed by Numen. The website is dynamic and interacitve, offering all the information about the products and rituals of drinking mate. It also contains an online store where you can buy your own tea, which will take you to South America this winter even without a plane.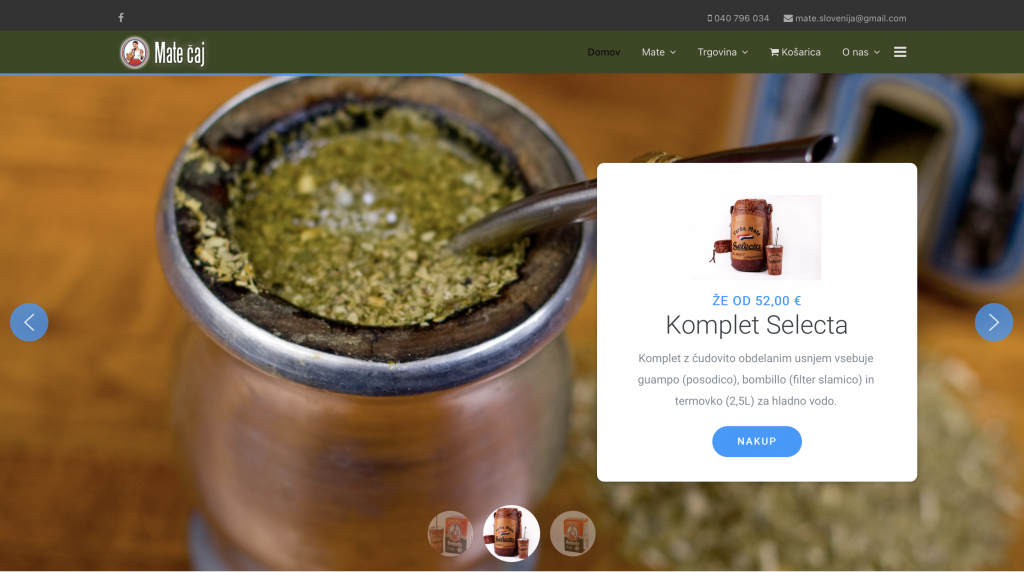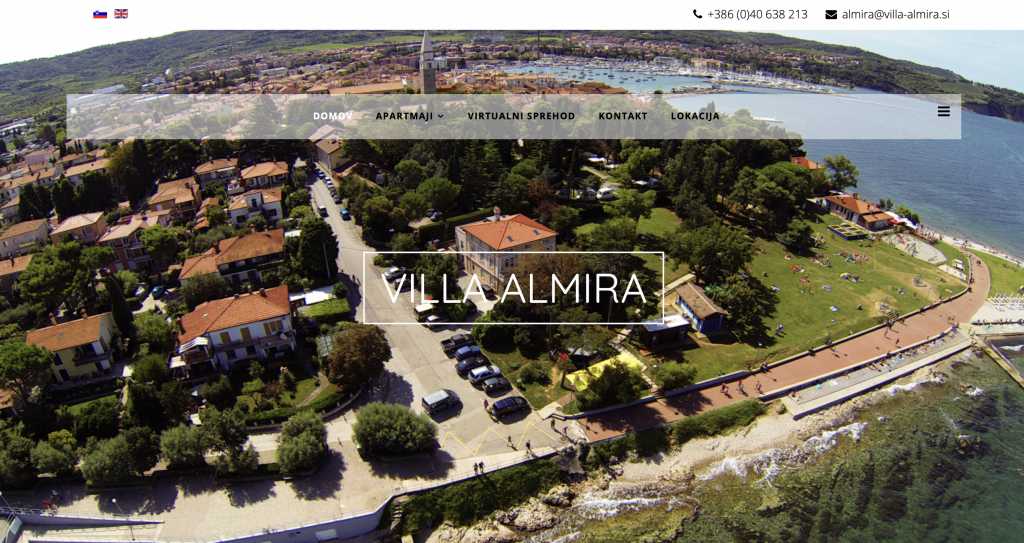 We designed a website and a virtual walk for Villa Almira. The website is interactive and user-friendly, attention-grabbing with its colorfulness and virtual walk through the rooms and gardens of Villa Almira. If you miss the summer sun, walk through the rooms of Villa Almira.
Magician Toni's website is children-friendly, colourful and inviting. We added functions such as easily booking a performance, watching various magic tricks on Youtube, checking seasonal offers and reading the reviews of satisfied customers.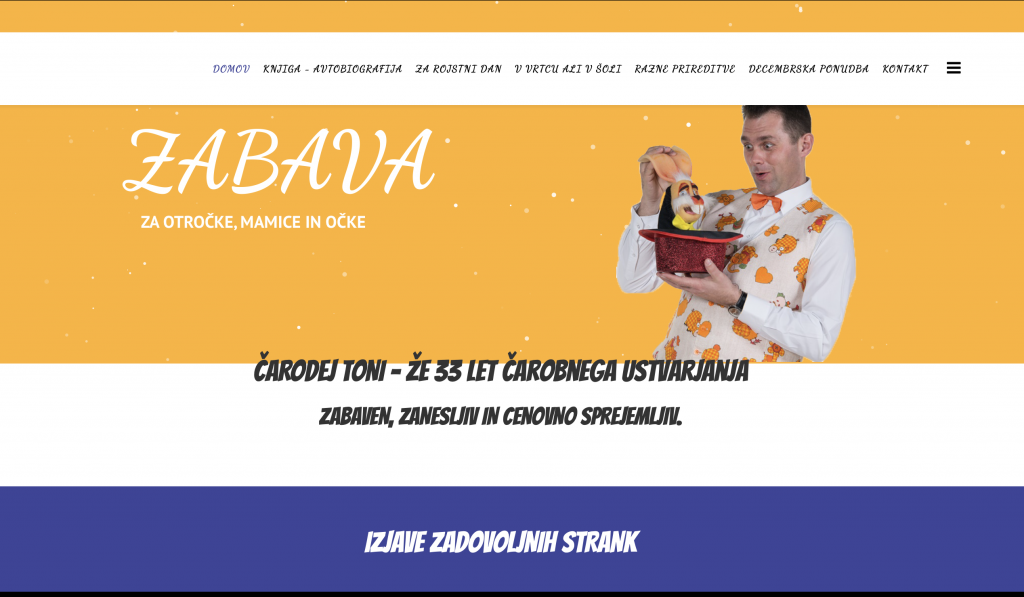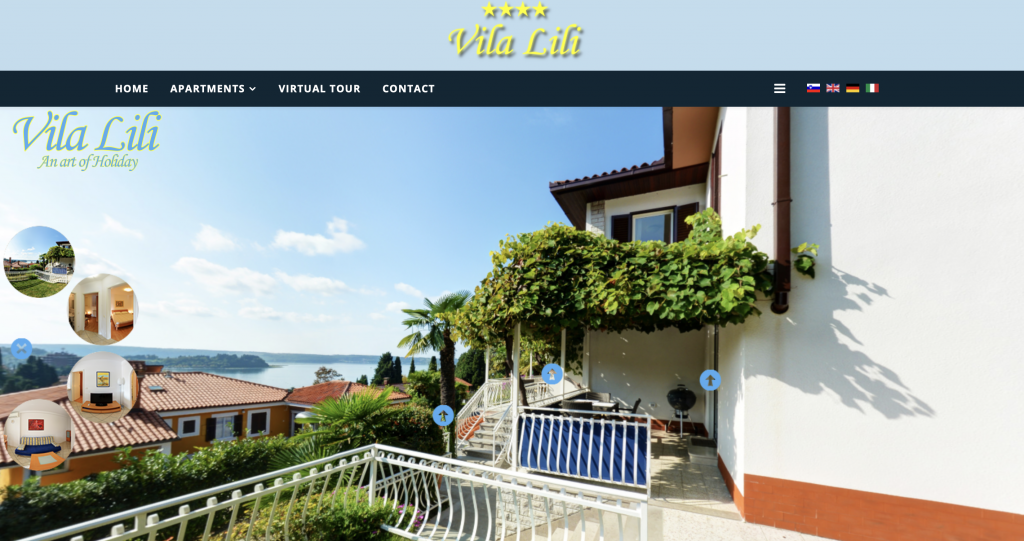 We designed the website and created a virtual walk. In addition to the basic information and pictures of rooms, the website also offers a virtual tour of the rooms, a weather forecast for Portorož, and of course the contact for booking. Even at first glance, the website users are attracted by the pictures of the beautiful surroundings and tidy apartments.
Bled would not be Bled without the "fijakerji," carriage-drivers, that constitute the Association of Bled Carriage-drivers. In order to spread the word about this traditional profession, we are proud of the website Numen designed for the Association.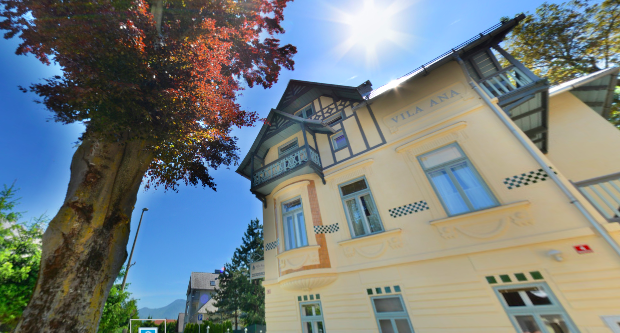 Virtual tour
Vila Ana Bled
Vila Ana is located in the heart of Bled, and offers both rooms and apartments, as well as two superior standard accommodations. In addition to the virtual walk, the website offers bookings and views of the rooms, the pricelist, a weather forecast for Bled, and the certificate that Villa Ana has won for being among the Top 30 accommodations in Bled!
Virtual tour and Website
Hotel Fiesa
We designed a website and a virtual walk for Hotel Fiesa. Located on the beach in Fiesa, the hotel includes a pier where guests can enjoy the sunshine. At Numen, we photographed the pier and created a virtual panorama and walk from the photos, which you can now enjoy. The website is easy to use and attracts customers with pictures of rooms and views.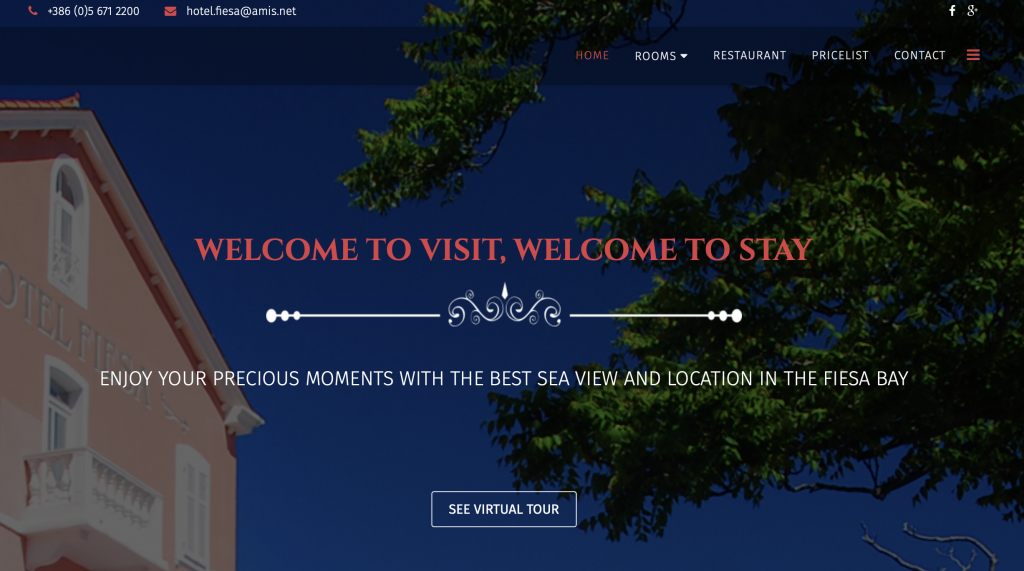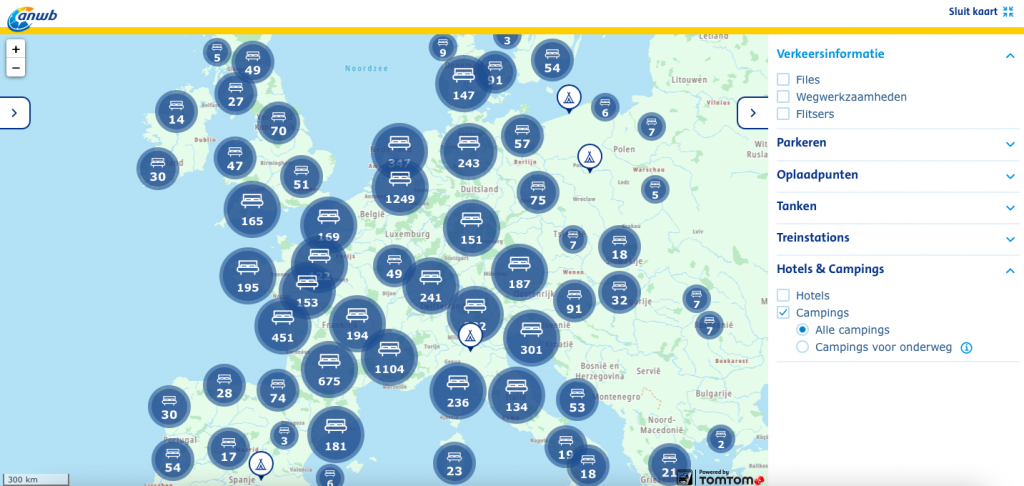 Our work reaches beyond Slovenia as well – we are proud that Numen had the opportunity to realize a unique project for the Dutch company ANWB. Our team went on a trip to various European camps, for which we created virtual walks. ANWB offers users a site where various campsites are pooled together, and enables reservations at all of them. At Numen, we made it easier for visitors to choose their destinations by creating virtual walks, and increased the online presence of campsites. 
Website
Association of Deaf and Hard of Hearing Societies in Slovenia 
We designed and set up website, which is attractive, easy to use and above all, regularly updated. It contains various features and content, such as sign language information, a contact form, and an interactive timeline with the history of the Association. In addition to the website, Numen also created an online store for technical accessories, and within it the possibility of a 360-degree view of the accessories, making it easier for customers to decide on what to purchase. We included a dictionary of Slovene sign language and grammar.